Skip to Content
Using the Best Building Products in Ottawa
Magnum Exteriors knows the value of investing in the industry's best building products to perform high-quality exterior renovations and other work on your home. That's why we only use products and materials from reputable brands that we trust. Your siding protects your home from the outdoor elements, including inclement weather and infestations of rodents and other pests. The eavestroughs on your home need to be reliable for years of moving water away from the roof and sides. You wouldn't buy a car if you knew it would break down and need significant repairs after the first year, and we wouldn't put your home's safety at risk with subpar materials. Residents in Ottawa and throughout the eastern part of the province trust us for quality workmanship and products that will protect their homes for years to come.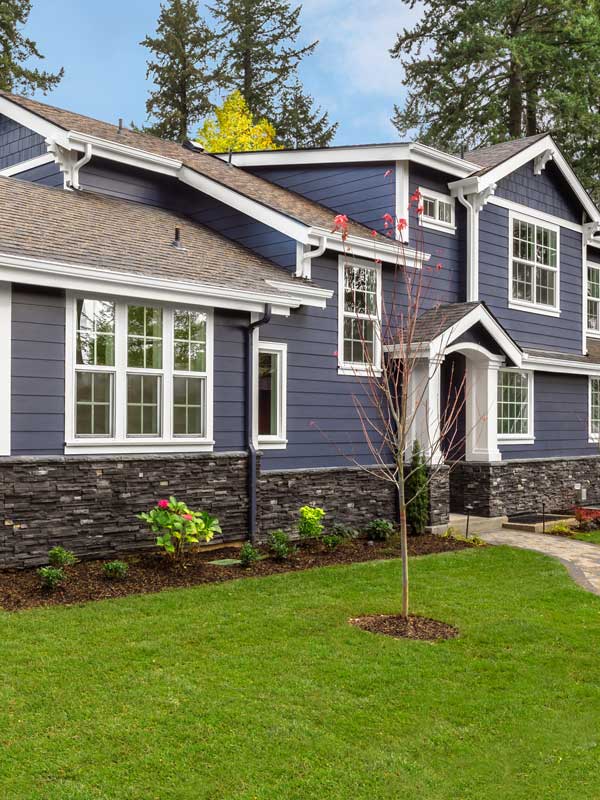 Brands & Products We Trust for Your Home
With high-quality products and materials for your siding, eavestroughs, soffits, and fascia, Magnum Exteriors ensures dependable function that also complements your home's appearance. You also get longevity with products designed to last for years. We put our faith in brands that are proven effective and live up to their reputation of superior quality. We use these products to complete projects of all types on residential structures:
Vinyl Siding – We trust brands like Royal®, Kaycan®, Gentex®, and Mitten® for this type of siding.
Aluminum Siding – To ensure your home's safety and aesthetic appeal, we install this type of siding using Kaycan® products.
Wood Siding – For real wood siding, we use Maibec® and Fraser® products. CanExel® is our source for wood composite, and Hardie Board® supplies our cement board, as well as corrugated steel siding for weather-tight performance and a sleek aesthetic.
Soffits and Fascia – We have two-panel and four-panel options available for your home.
Eavestroughing – Our team installs five-inch and six-inch residential eavestroughs with three-by-three downspouts. We also offer T-Rex® system installation for leaf guard protection.
Call Magnum Exteriors to Get Started
Magnum Exteriors looks forward to completing your residential exterior project using the industry's most trusted product brands. We value your patronage and carry out every installation with quality workmanship that ensures flawless function and appearance. Give us a call today with any question you have about our services, and we'll give you a free estimate on your home's eavestroughs, siding, and more.
Get a Free Estimate on Your Exterior Work